Brand Development at Ross Safety & Survival
Ross Safety & Survival – Your Partner in Safety
A new brand identity, a new website… but the same commitment to safety. For Life. 2020 has been a year of change at Ross Safety & Survival however our mission remains the same.
Previously known as Ross Survival, the business partnered with Aberdeen based marketing agency Mearns & Gill at a key stage of its business development to create a new brand identity capable of communicating the company's knowledge, expertise, innovation and services as the first choice in the safety products market. David Milne, General Manager, commented on the new look at Ross Safety & Survival:
We've made a number of changes across the business in 2020 and it's fantastic to look back and recognise how far we have progressed. The new branding has installed a renewed sense of pride across the team and we have received extremely positive feedback both internally and externally. Safety defines who we are as a company and we are passionate about supporting and protecting our clients, or partners as we prefer to call them, across the Offshore Oil & Gas, Wind Power and Marine industries. Our new strapline, Your Partner in Safety, is reflective of this and our drive to provide exceptional service as our clients integrated safety solution.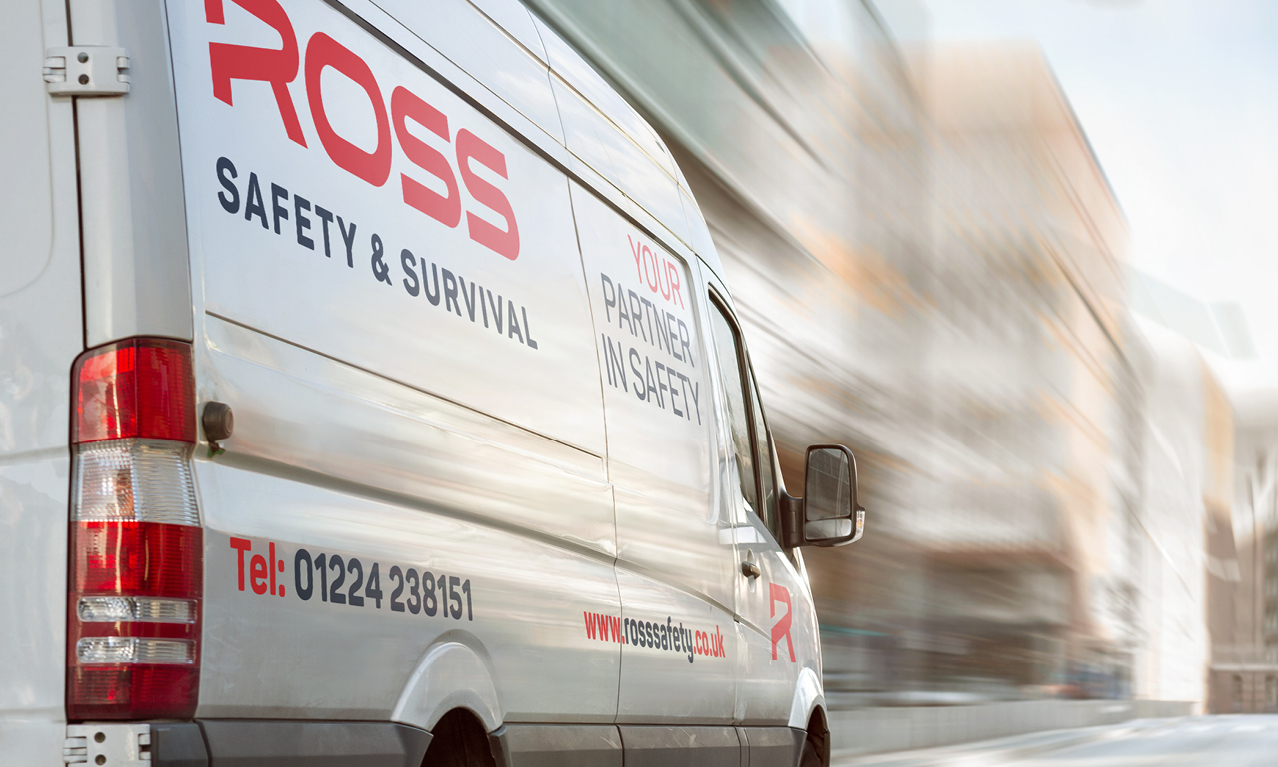 Website Development
In continuation of this 'client-first' theme, the business required delivery of a new contemporary and fully responsive website design with simple navigation to improve the user experience. The aim was to make it as easy as possible for clients to browse our extensive product range and specialist services while incorporating our new brand identity throughout the design.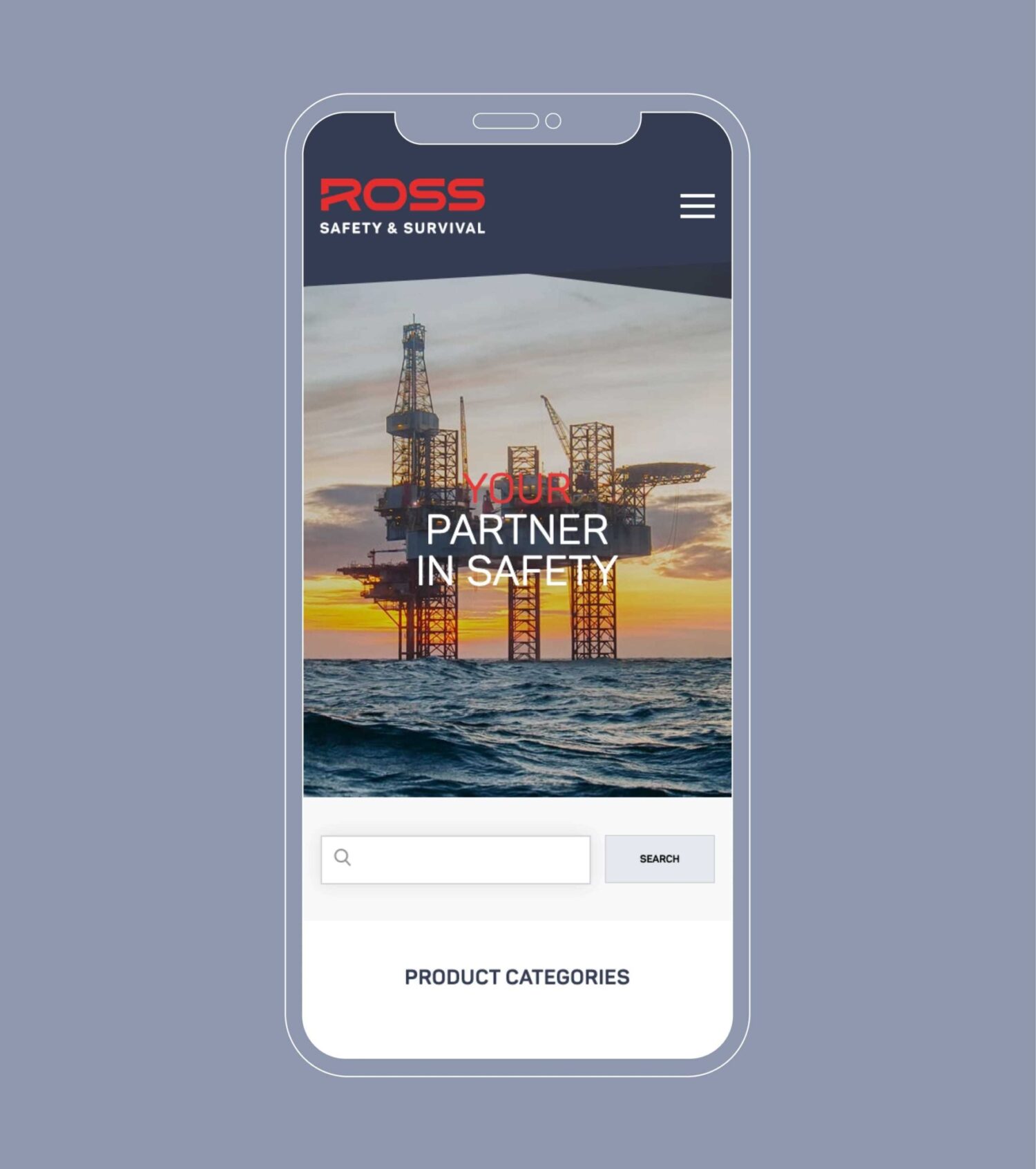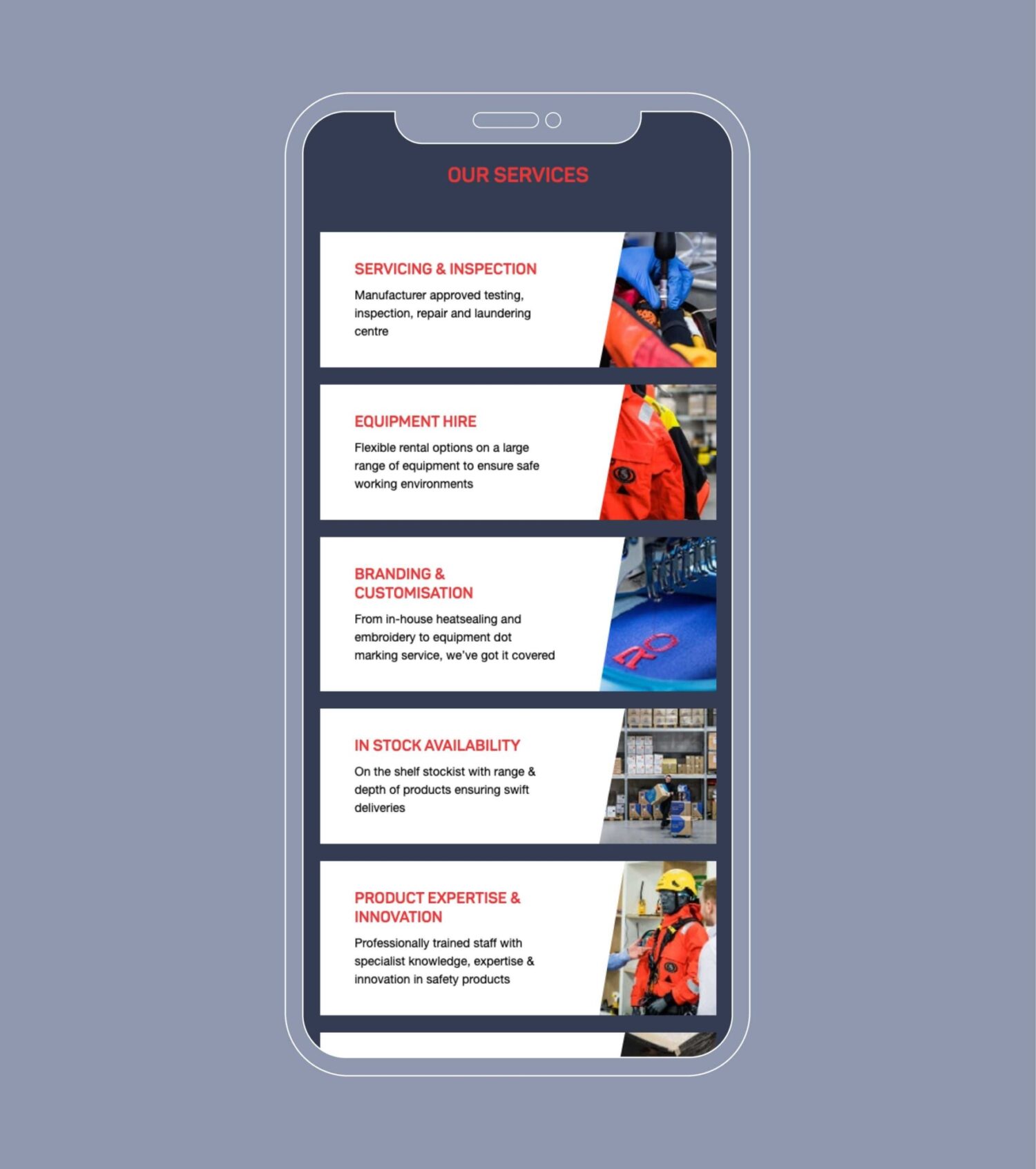 To keep up to date with the latest news at Ross Safety & Survival please sign-up for our newsletter below.