Branding and Customisation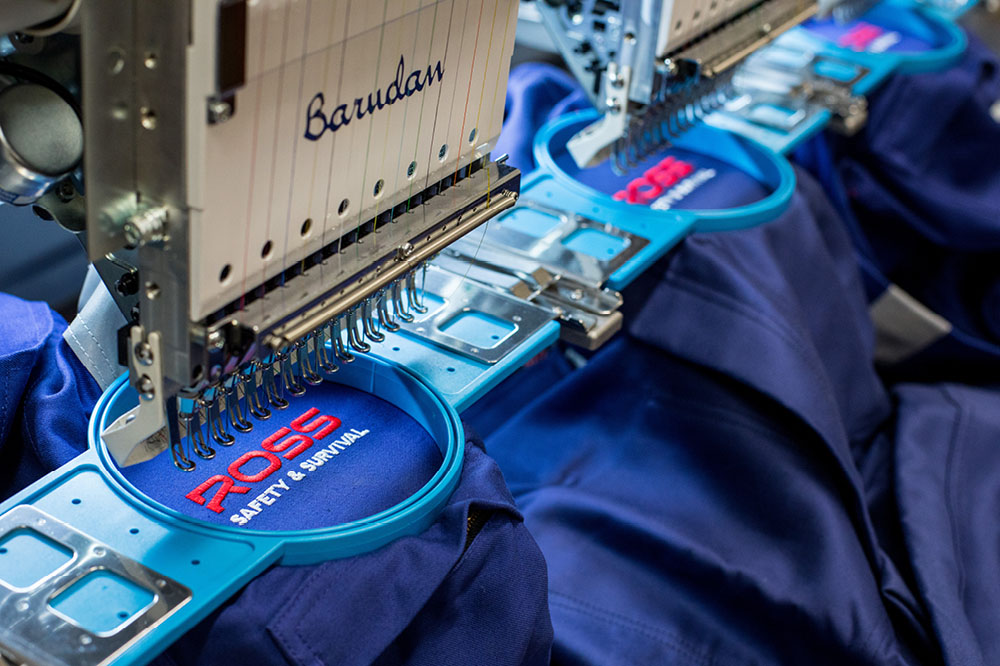 Putting your company logo on your clothing and workwear is a great way to promote your business. We offer a range of quick and efficient in-house branding solutions to help you set yourself apart from the competition. Our staff are highly experienced in all branding techniques.

HEAT SEALING:
Heat seal transfers are an easy, quick and cost-effective way to customise your garments and accessories. They are durable, hard-wearing and able to withstand commercial laundering. We not only offer a wide variety of high-quality heat seal transfers but can also apply them for you in-house ensuring quickest turnaround times.

EMBROIDERY:
In our customisation facility we can offer direct embroidery of logos and names onto a range of garments using our state of the art Barudan multi-head embroidery machine.

SEWING:
Whether your employee needs an adjustment to the leg or sleeve length, or a broken zip replaced our skilled seamstress is at the ready to carry out the service swiftly and efficiently. In addition to this, we can also sew custom woven and embroidered badges on to garments.

EQUIPMENT MARKING:
Harsh conditions and repeated use can wear manufacturer markings down and make them difficult to read. For that reason, many customers are looking for other ways to mark their equipment in order to quickly track and identify their assets. We offer a metal marking service for all equipment that you purchase from us. Our fast and powerful Propen P5000 dot marking machine will provide permanent customisation and traceability for your equipment.

To learn more about our products and services please get in touch.