Servicing and Inspection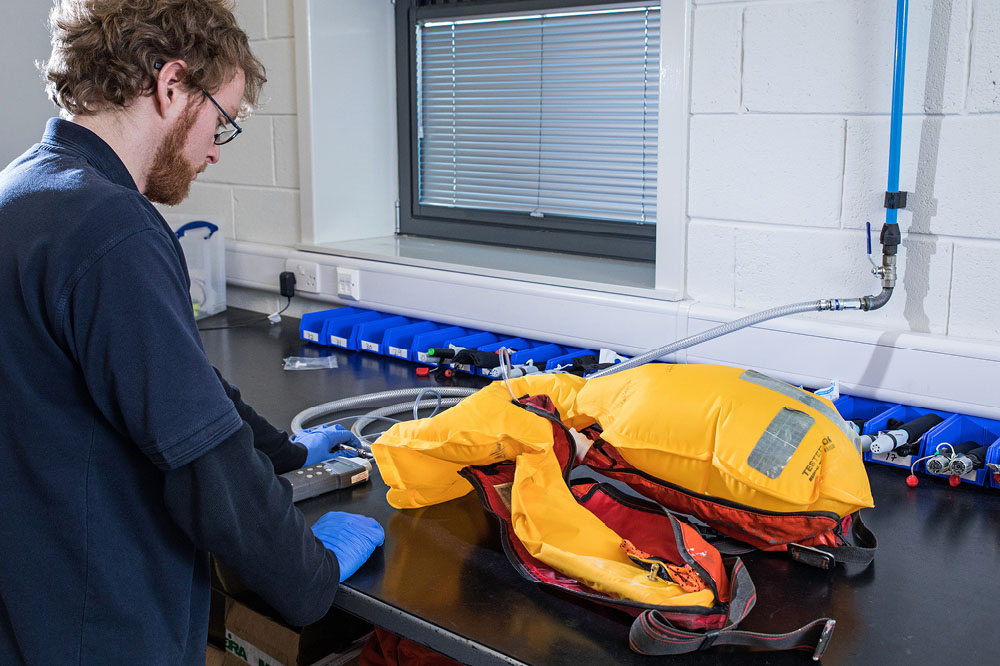 Regular maintenance and servicing of your life-saving equipment is vital to your safety, as the equipment can only save lives when it works properly. At Ross Safety and Survival, we can give you that peace of mind so that you can focus on the job in hand.

Ross Safety & Survival are authorised service agents for a wide range of leading brands including Mullion, Ursuit, sMRT, Hansen Protection, Lalizas, MSA and Restech. We are also an MCA approved service station for SOLAS standard inflatable life-saving appliances.

In addition, our technicians are fully trained and certified to carry out visual inspections of personal fall protection products.

Our modern and well-equipped service station allows us to offer a complete package for the inspection, testing, calibration & re-certification of products such as:
inflatable lifejackets
inflatable liferafts
survival suits
personal locator beacons
portable gas detectors
communication headsets
working at height equipment
confined space equipment
We also offer a quick and efficient in-house laundry and drying service for all types of marine safety and fire suits.

Our fully qualified service technicians receive rigorous training from manufacturers to ensure your equipment is serviced to the very highest standard. Servicing is carried out in accordance with all regulatory requirements and manufacturers' recommendations.

To learn more about our products and services please get in touch.